For the Love of Better Bread
Kansas City's new spot for sourdough bread, now in Iron District in North Kansas City!
Now Open in Iron District
1599 Iron St, North Kansas City, MO 64116
Open Hours
Thursday through Saturday – 11am to 7pm
Sunday – 11am to 3pm
All sourdough bread is now made at The Sourdough Spot's new spot in the Iron District in North Kansas City! Flavors are made on a rolling basis — contact us for availability!
The Sourdough Spot provides two sizes of sourdough bread: small & large loaves, plus focaccia. Small loaves provide 5-8 small slices of sandwich-sized bread & large loaves provide 10 to 15 longer, larger slices. At the shop in Iron District, we also have sandwiches, toast, and other food items available.
For custom orders, please email thesourdoughspot@gmail.com. Thanks!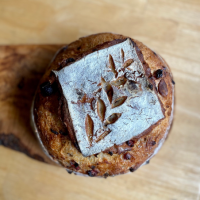 Dark Chocolate, Cranberry & Almond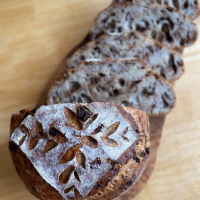 Dark Chocolate, Orange & Walnut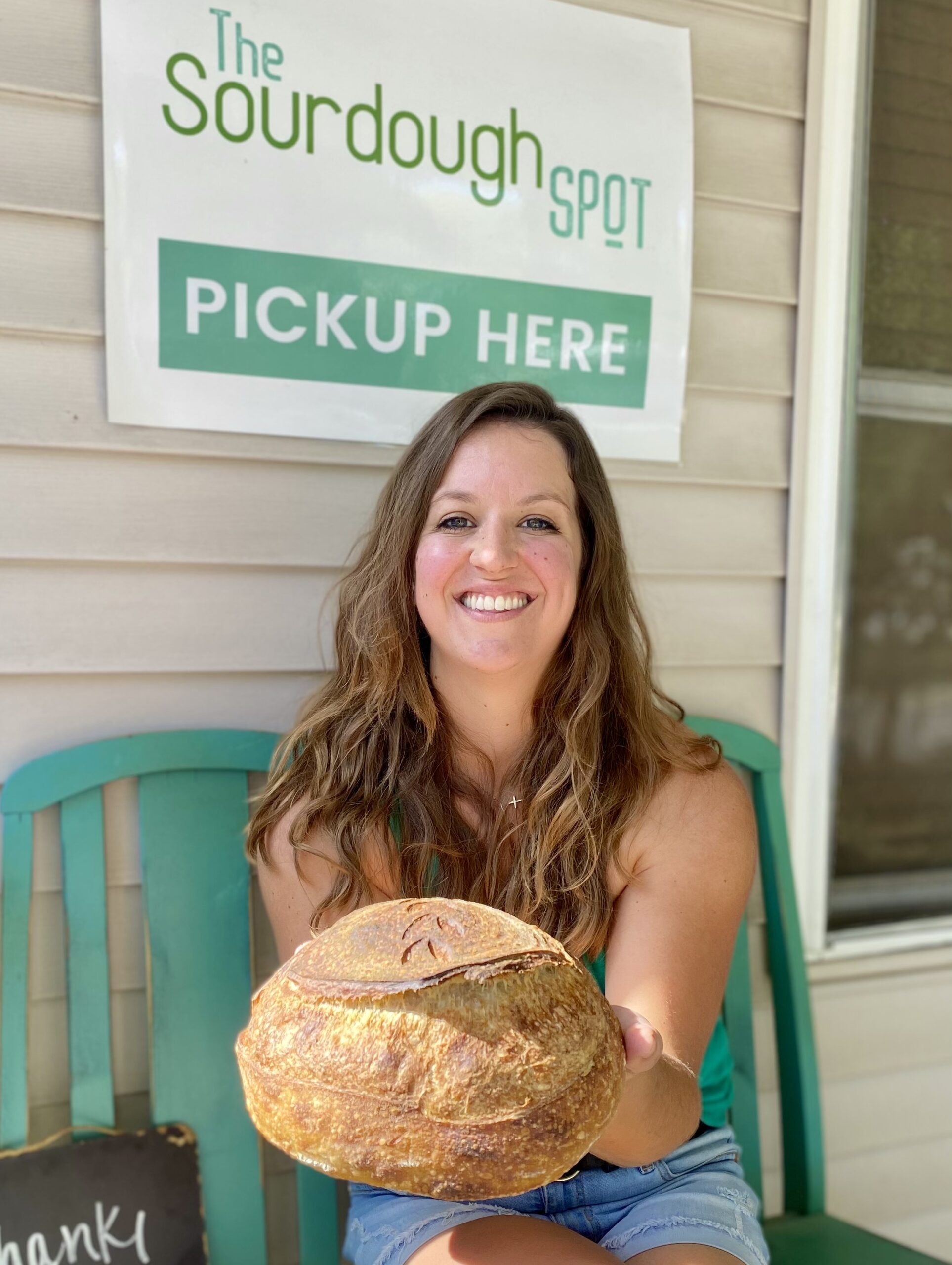 Head Baker & Owner
A foodie and chef at heart, I became fascinated with sourdough many years ago while avoiding gluten, learning about sourdough's history, nutrition, and fermentation process. 
The Sourdough Spot was created out of my love of making beautiful, delicious sourdough, mixed with my passion for cooking and experimenting in the kitchen — especially during COVID! 
In March 2021, I launched and had wonderful success with an Etsy shop, and now I'm bringing my Love of Better Bread to the Kansas City metro area. I'd love to make The Sourdough Spot your go-to spot for sourdough and am excited to make bread for you!
Stay in touch with The Sourdough Spot on Facebook & Instagram at @thesourdoughspotkc to know about upcoming products and events!



What People Say
About Our Bread
This was a lovely loaf of bread. Very similar to bread we had while living in Europe. (Kalamata Olive)
My second order. This bread is really loved at our house. Will come back again! (Jalapeño Cheddar)
This bread tasted great and was baked and delivered with great care and love. I will order from this shop again. (Dark Chocolate, Orange & Walnut)
This bread is absolutely fantastic!! (Whole Wheat)
🌿 The Box Hasn't Been Here Longer than 10 Minutes & the Fam is Already At It---Love This One Sliced, Toasted and Dipped in Olive Oil. Thank You Again for Your Wonderful Bread & Beautiful Presentation--What a Treat! (Kalamata Olive)
Excellent quality, really has the jalape
ñ
o permeate thru bread for great and flavorful taste. You should join me in enjoying this bread (Jalapeño Cheddar)