For the Love of Better Bread
Kansas City's new spot for sourdough bread, made fresh for local pickup & delivery every Friday! Orders due by Wednesday.
Try Two Sizes & 12 Flavors
The Sourdough Spot currently provides two sizes of sourdough bread: small & large round loaves, plus focaccia. Small loaves provide 5-8 small slices of sandwich-sized bread & large loaves provide 10 to 15 longer, larger slices.
All sourdough bread is fresh & made-to-order every Friday. Choose free pickup, right outside of Westport, OR delivery within 25 miles of The Sourdough Spot. Orders are due by Wednesday due to the long fermentation process.
Classic white, light wheat & whole wheat are available as organic. Freshly milled organic whole grain wheat flour is provided by Marion Milling in KC, MO.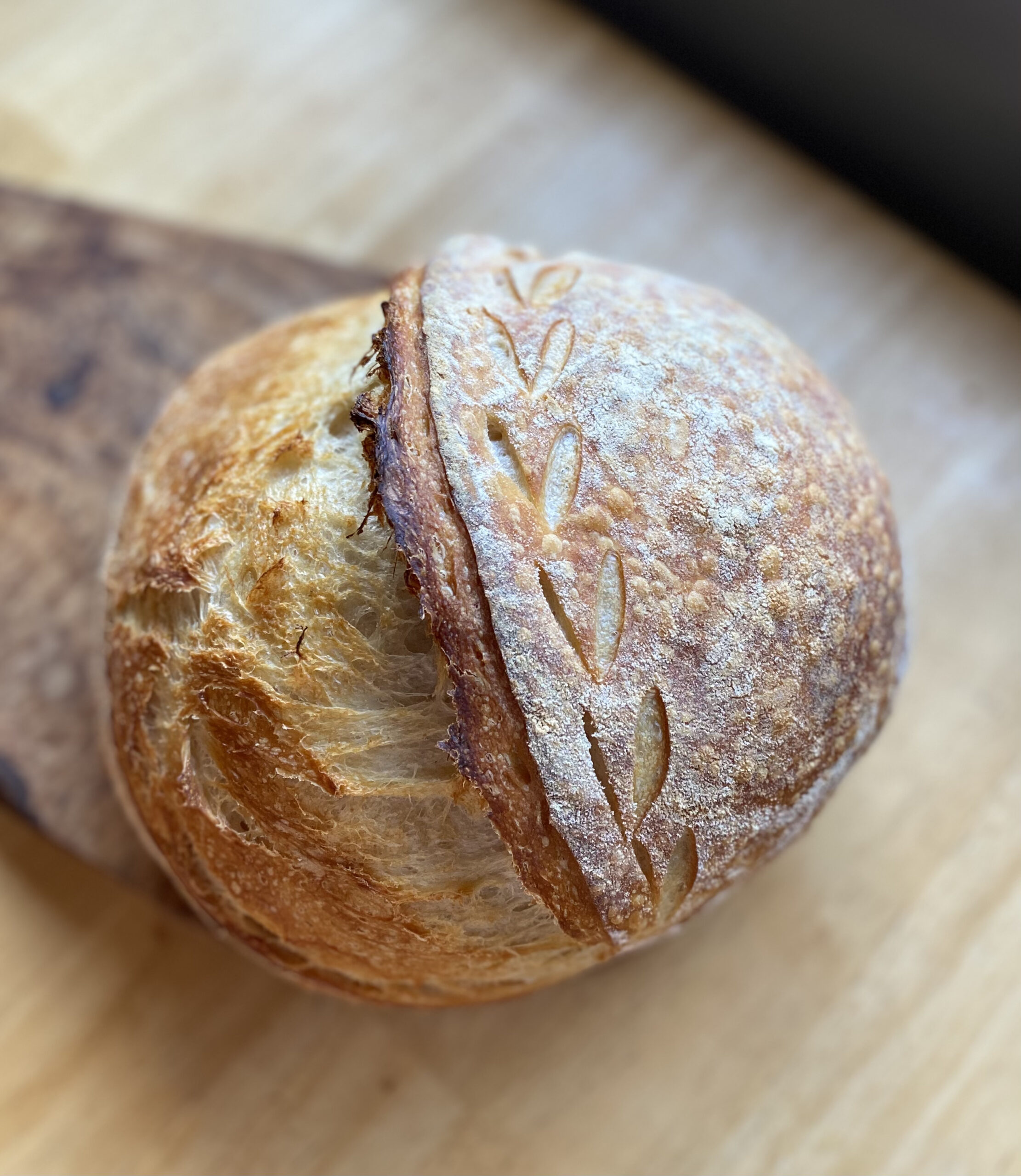 The Sourdough Spot uses a fully organic sourdough starter (Bertha), top-notch King Arthur + Marion Milling flour, and fresh ingredients, creating simple, decadent breads.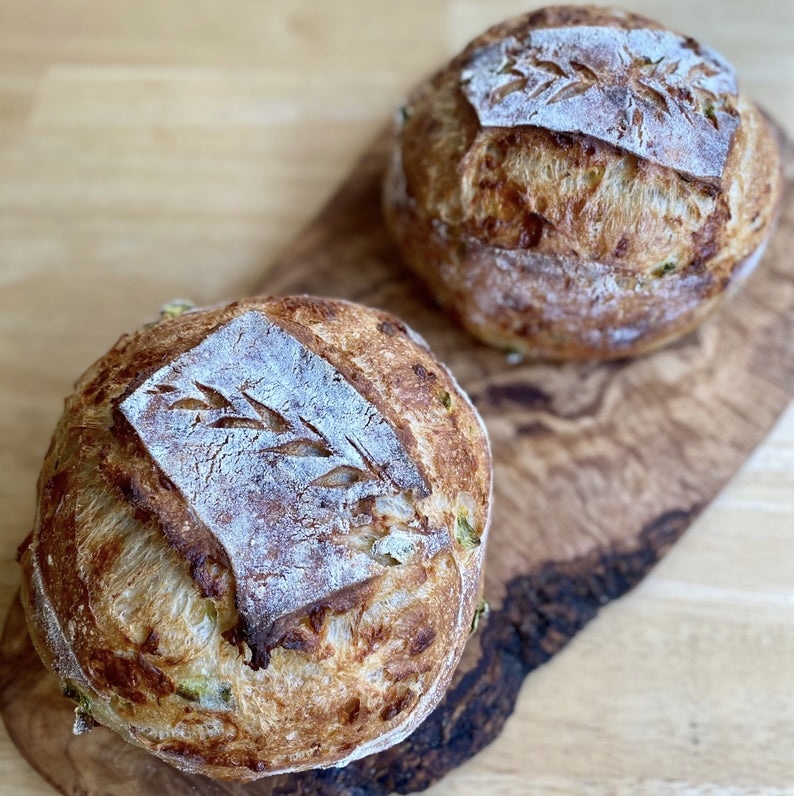 After your order is placed, Maegan will get in touch with you to schedule your pickup or delivery. For pickup, customers will schedule a time slot using the Pickup Calendar.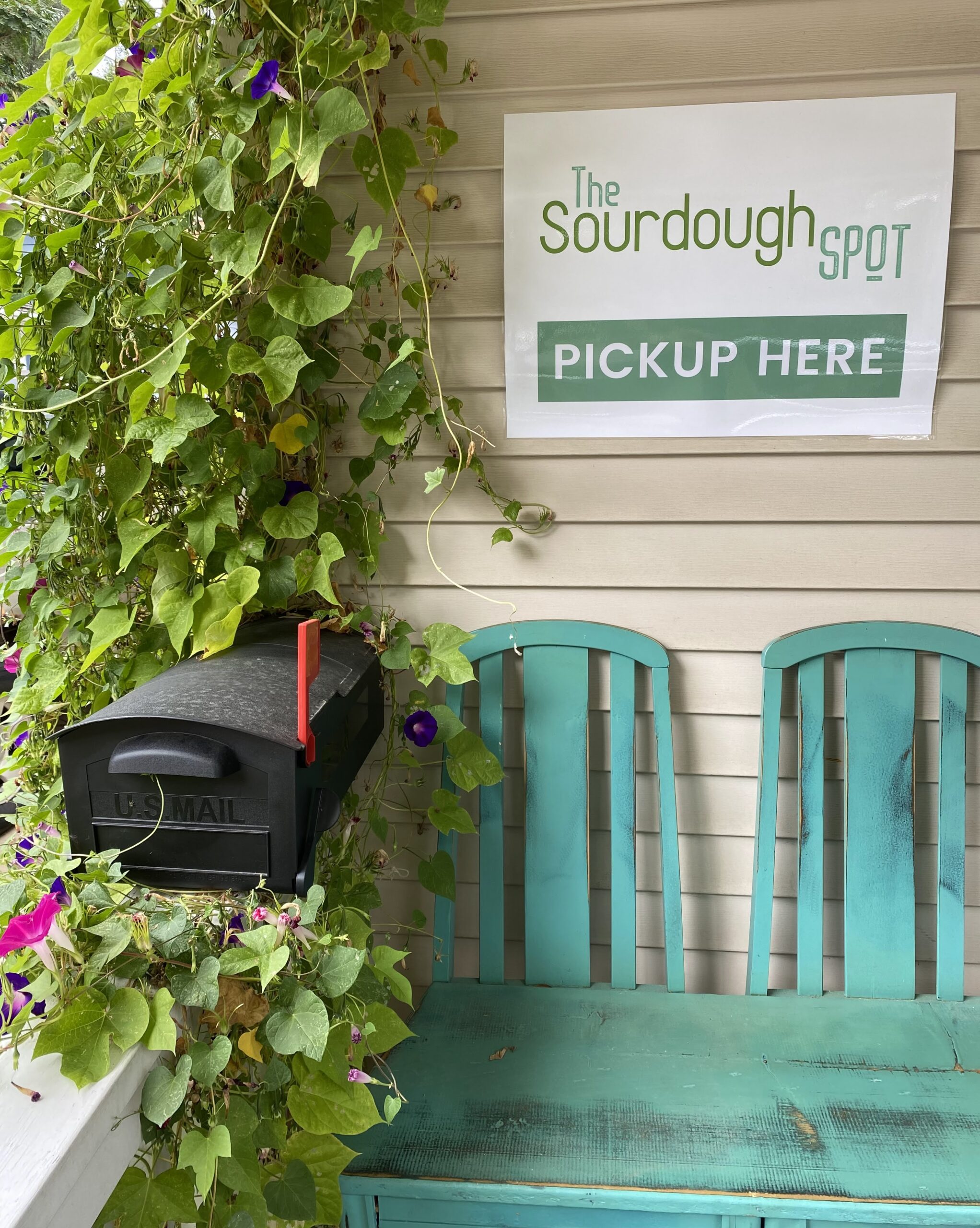 Find your freshly baked loaves in a bag for you in the The Sourdough Spot's teal bench on the porch during your pickup time. You can get directions via Google Maps.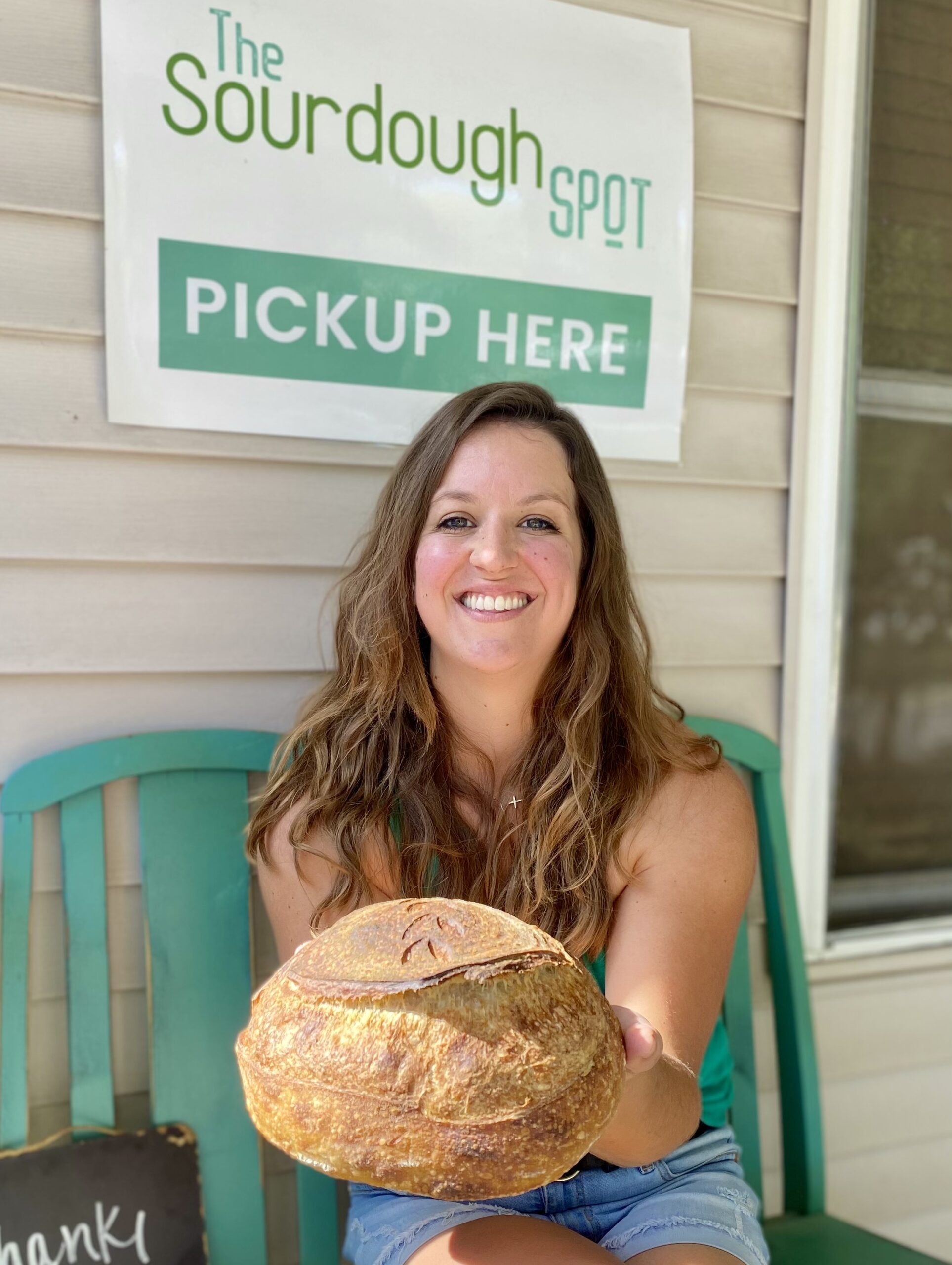 Head Baker & Owner
A foodie and chef at heart, I became fascinated with sourdough many years ago while avoiding gluten, learning about sourdough's history, nutrition, and fermentation process. 
The Sourdough Spot was created out of my love of making beautiful, delicious sourdough, mixed with my passion for cooking and experimenting in the kitchen — especially during COVID! 
In March 2021, I launched and had wonderful success with an Etsy shop, and now I'm bringing my Love of Better Bread to the Kansas City metro area. I'd love to make The Sourdough Spot your go-to spot for sourdough and am excited to make bread for you!
Stay in touch with The Sourdough Spot on Facebook & Instagram at @thesourdoughspotkc to know about upcoming products and events!



What People Say
About Our Bread
This was a lovely loaf of bread. Very similar to bread we had while living in Europe. (Kalamata Olive)
My second order. This bread is really loved at our house. Will come back again! (Jalapeño Cheddar)
This bread tasted great and was baked and delivered with great care and love. I will order from this shop again. (Dark Chocolate, Orange & Walnut)
This bread is absolutely fantastic!! (Whole Wheat)
🌿 The Box Hasn't Been Here Longer than 10 Minutes & the Fam is Already At It---Love This One Sliced, Toasted and Dipped in Olive Oil. Thank You Again for Your Wonderful Bread & Beautiful Presentation--What a Treat! (Kalamata Olive)
Excellent quality, really has the jalape
ñ
o permeate thru bread for great and flavorful taste. You should join me in enjoying this bread (Jalapeño Cheddar)